15th Annual Palliative Care Conference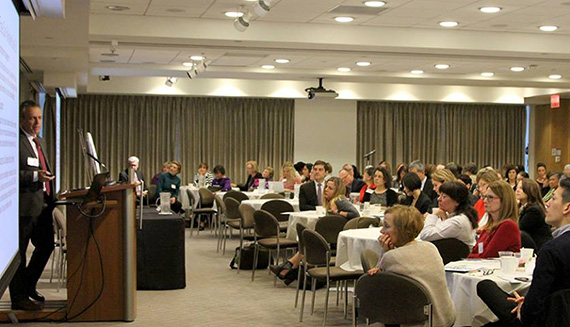 The New Jewish Home's 15th annual Palliative Care Conference will explore the most recent models in end of life conversations and planning. With an estimated 50% of Americans over 85 suffering from dementia, elderly patients' ability to make decisions has become one of the most important issues in geriatric care today.

The conference will present both featured speakers and breakout sessions for deep dives and discussions in a small-group setting.

Speakers TBD. Please return to this page for updates of the speaker list.

CEU information for the 2017 conference is TBD.
Date/Time: Nov. 14, 8:00 am- 3:00 pm
Registration Fee: $75 per person ($30 for students with ID); breakfast and lunch are provided
Location: UJA-Federation of New York, 130 E. 59th Street, Room 710-712, NY, NY

CONFERENCE INFORMATION:  212-870-4651, cchallenger@jewishhome.org

---